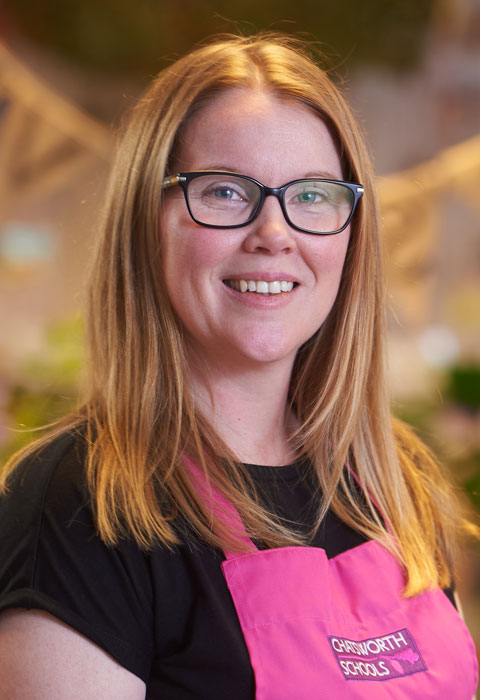 A Warm Welcome
In our open plan nursery setting we pride ourselves in ensuring that your little ones get the very best start in life through a mixture of play-based experiences, drawing on the voices of your children and more focussed adult led experiences all in line with the Early Years Foundation Stage.
Our indoor and outdoor environments and activities are developed and enhanced around the needs of the individual children and we encourage childrens' learning at their own pace with the support and guidance of our nursery team. Our staff love their roles and form strong bonds with all the children in their care and this is the key ingredient to our success. From day one we will work with you to ensure your child's happiness, confidence, skill and early independence are developed in readiness for the school years ahead.
We are very proud of our Duchess Nursery family community and would love to show you around our setting, helping you to decide if we are the place for your little one. Please contact us at any time to arrange this.
Best Wishes Louise Rose, Nursery Manager

Settling In
We recognise the importance of ensuring a child feels happy, secure and welcome at our Duchess Nursery from the very start so offer a cosy environment and a smooth settling in process. When your child starts, we initially offer two settling sessions, one with parents and one without in order to fully prepare you and your child for the nursery environment. Each child is allocated a key person who is instrumental in this process. We feel this is an important part of helping our families to feel relaxed and ready for their time at Duchess Nursery.
We work closely with each child and their family to give the child the reassurance to feel safe and cared for, ensuring they are happy, secure and making progress but also to act as the first communication point for parents. They build a genuine bond with the family, developing a special relationship that always fosters the best interests of their child.
---